Past Events:
For an overview of currents News and upcoming Events please click here.
Nikka attends Label Expo 2011 in Brussels
September 2011

Visit us at Label Expo 2011 in Brussels and find out what the future of Label Inspection holds. You can find us at Stand 7M120. See you at Label Expo 2011 !
Univocal Brand Protection unveiled !
September 2009
The Univocal Sign Brand Protection system was unveiled by Dacom & Partners, among them are Etipack, IBM, Prati, Ritrama, and Nikka Research. This Brand Protection system is used to protect original products from counterfeiting.
Unlike existing special printed feature based systems, such as holograms, micro printing and phase shifting inks, the Univocal Sign uses unique feature identification. Each product is marked with a unique label with both machine and human readable features. It is globally verifiable on every stage of the distribution process.
Follow the link to read more about the Univocal Brand Protection System or watch this video to see it in practice
Labelexpo 2009
September 2009

Brussels, Belgium
www.labelexpo-europe.com
Poligrafia 2009
April 2009

Poznań, Poland
www.poligrafia.mtp.pl
Hall 5, Booth 141
Open House Esagraf
April 2009

Barcelona, Spain
www.esagraf.com
Labelexpo Americas 2008
September 2008
Chicago, USA
www.labelexpo-americas.com
Drupa Print Media Messe
June 2008
Düsseldorf, Germany
www.drupa.de
Stand no. 72B48
Flexo Latino America
March 2008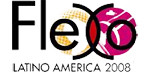 São Paulo, Brazil
Site in Portuguese: www.semanainternacional.com.br
Nikka 50th Anniversary
December 2007

Tokyo, Japan
www.nikka-ltd.jp
Polygraph Inter
October 2007

Moscow, Russia
2007.polygraphinter.ru
Labelexpo Europe 2007
September 2007
Brussels, Belgium
www.labelexpo-europe.com
Barcelona Graphispag
February 2007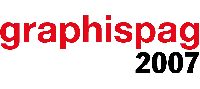 Barcelona, Spain
www.graphispag.com